Rear window wiper blade rubber (Outback)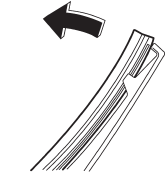 1. Pull out the end of the blade rubber assembly to unlock it from the plastic support.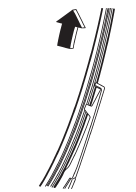 2. Pull the blade rubber assembly out of the plastic support.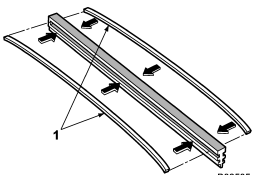 1) Metal spines
3. If the new blade rubber is not provided with two metal spines, remove the metal spines from the old blade rubber and install them in the new blade rubber.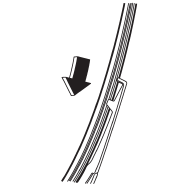 4. Align the claws of the plastic support with the grooves in the blade rubber assembly, then slide the blade rubber assembly into place.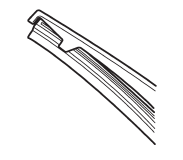 Securely retain both ends of the rubber with the stoppers on the plastic support ends. If the rubber is not retained properly, the wiper may scratch the rear window glass.
5. Install the wiper blade assembly to the wiper arm. Make sure that it locks in place.
6. Hold the wiper arm by hand and slowly lower it in position.
See also:
Tire chains
CAUTION Tire chains cannot be used on any tires for your Legacy and Outback because of lack of clearance between the tires and vehicle body. ...
Replacing bulbs
WARNING Bulbs may become very hot while illuminated. Before replacing bulbs, turn off the lights and wait until the bulbs cool down, Otherwise, there is the risk of sustaining a burn injury. CAU ...
Climate control panel, audio panel, instrument panel, console panel, and switches
Use a soft, damp cloth to clean the climate control panel, audio equipment, instrument panel, center console, combination meter panel, and switches. NOTE Do not use organic solvents such as paint th ...