Changing the remote control batteries

- Do not let dust, oil or water get on or in the remote engine start transmitter when replacing the battery.
- Be careful not to damage the printed circuit board in the remote engine start transmitter when replacing the battery.
- Be careful not to allow children to touch the battery and any removed parts; children could swallow them.
- There is a danger of explosion if an incorrect replacement battery is used. Replace only with the same or equivalent type of battery.
- Batteries should not be exposed to excessive heat such as sunshine, fire or the like.
The two 3-volt lithium batteries (model CR-1220) supplied in your remote control should last approximately 3 years, depending on usage. When the batteries begin to weaken, you will notice a decrease in range (distance from the vehicle that your remote control operates).
Follow the instructions below to change the remote control batteries.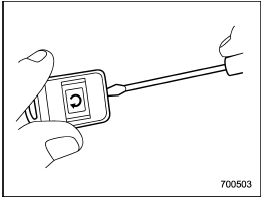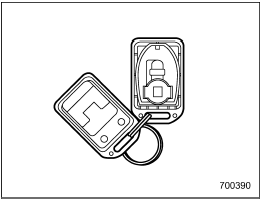 1. Carefully pry the remote control halves apart using a small flat-head screwdriver.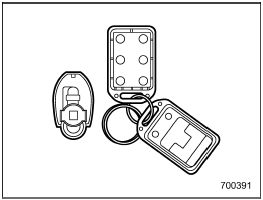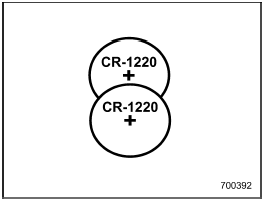 2. Remove the circuit board from the bottom half of the case and slide the white plastic battery holder out from under the battery tab releasing the batteries. Remove the old batteries and replace with new ones. Be sure to observe the (+) sign on the old batteries before removing them to ensure that the new batteries are inserted properly (battery У+Ф should be pointed away from the transmitter circuit board on both batteries).
3. Carefully snap the case halves back together, then test the remote control.

FCC WARNING
Changes or modifications not expressly approved by the party responsible for compliance could void the userТs authority to operate the equipment.
NOTE
This device complies with Part 15 of the FCC Rules and RSS-Gen of IC Rules. Operation is subject to the following two conditions: (1) this device may not cause harmful interference, and (2) this device must accept any interference received, including interference that may cause undesired operation.