Subaru Outback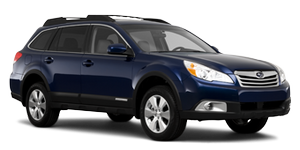 Outback is a 4-door, 5-passenger sport-utility.
See also:
Specifications
These specifications are subject to change without notice. ...
Инжектор - что такое, как работает
Инжектор - От Английского Ingections- впрыскивать. Это устройство предназначается для подачи жидкости в какой-то объем. Самым простым примером может служить садовый распрыскиватель. Автомобильный и ...
Rear seats
Seatbelts provide maximum restraint when the occupant sits well back and upright in the seat. Do not put cushions or any other materials between occupants and seatbacks or seat cushion ...