Subaru Outback
Subaru Outback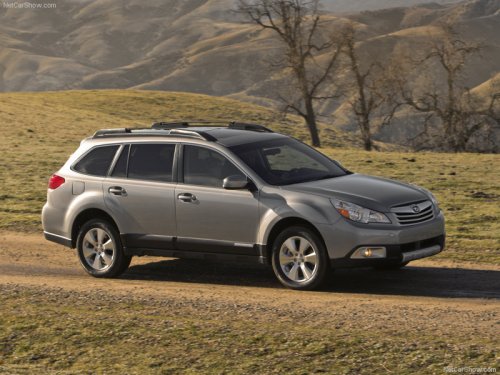 See also:
Driver's Control Center Differential (DCCD) (STI)
Always use the utmost care when driving. Being overconfident because you are driving a vehicle with a driver's control center differential could easily lead to a serious accident. All the ind ...
Tires
*: This torque is equivalent to applying approximately 88 to 110 lbf (40 to 50 kgf) at the edge of the wheel nut wrench. If you have tightened the wheel nuts by yourself, have the tightening tor ...
Climate control panel, audio panel, instrument panel, console panel, switches, combination meter, and other plastic surface
Use a soft, damp cloth to clean the climate control panel, audio equipment, instrument panel, center console, combination meter panel, and switches. NOTE Do not use organic solvents such as paint ...