Subaru Impreza
Subaru Impreza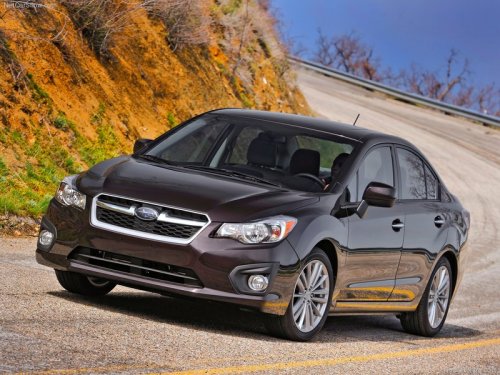 See also:
One Gear Shy
To solve the problem for good, and improve the car markedly, Subaru needs to replace the five-speed manual with a six-speed. So that you know where I'm coming from, I'm not someone who demands six ...
Backward direction
Type A and B audio Type C audio Turn the "TUNE/TRACK/CH" dial counterclockwise to skip to the beginning of the current track/file. Each time the dial is turned, the indicated track/file number will ...
Two separate circuits
Your vehicle has two separate circuit brake systems. Each circuit works diagonally across the vehicle. If one circuit of the brake system should fail, the other half of the system still works. If one ...