Low beam light bulbs
1. Pull off the fender lining. For details, refer to "Pulling off the fender lining" F11- 7.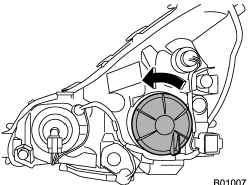 2. Remove the bulb cover, by turning it counterclockwise.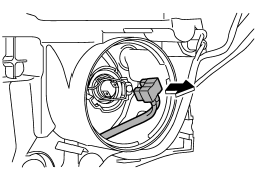 3. Disconnect the electrical connector.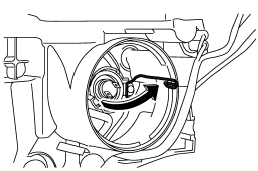 4. Remove the retainer spring.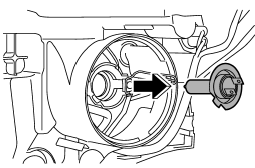 5. Replace the bulb, then set the retainer spring securely.
6. Reconnect the electrical connector.
7. Install the bulb cover.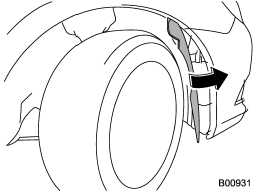 8. After replacing the bulb, reattach the fender lining.
See also:
Function settings
A SUBARU dealer can change the settings of the functions shown in the following table to meet your personal requirements. Contact the nearest SUBARU dealer for details. ...
Checking the fluid level when the fluid is cold
When the fluid level has to be checked without time to warm up the automatic transmission, check to see that the fluid level is between the lower level and upper level on the "COLD" range. If it is be ...
If steam is coming from the engine compartment
Turn off the engine and get everyone away from the vehicle until it cools down. ...