Multi function display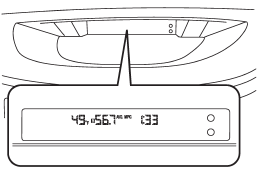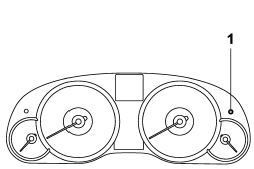 1) Multi function display switching knob
With the ignition switch in the "ON" position, each successive press of the multi function display switching knob toggles the display in the following sequence.

See also:
Behavior with key lock-in prevention function non-operational
- If the lock lever is turned to the rear ("LOCK") position with the driver's door open and the driver's door is then closed with the lock lever in that position, the driver's door is locked. ...
Measuring and adjusting air pressure to achieve proper inflation
Check and, if necessary, adjust the pressure of each tire (including the spare) at least once a month and before any long journey. Check the tire pressures when the tires are cold. Use a pressure ...
System maintenance
NOTE In the event that the vehicle's battery is replaced, discharged or disconnected, it will be necessary to start the vehicle a minimum of one time using the key prior to activating the remote ...