Making a phone call from speed dial
It is possible to select a phone number from speed dial registered with the invehicle equipment to make a phone call.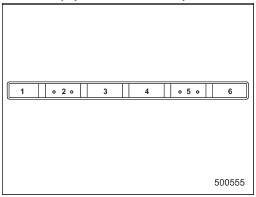 Preset buttons
1. Press the preset button in which the desired number is registered.
2. Press the OFF hook switch

.
NOTE
When a preset button for which numbers are not registered is pressed, an error message is indicated on the audio screen.