Moonroof – if the moonroof cannot be closed
If the moonroof cannot be closed with the moonroof switch, you can close the moonroof manually.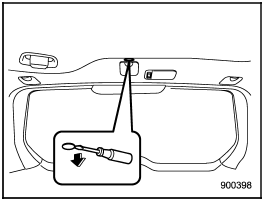 1. Remove the plug on the roof trim of the cargo area by inserting the end of the flathead screwdriver between the roof and plug and prying it off.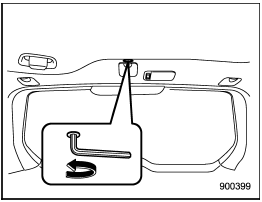 2. Insert a hex-head wrench in the end of the motor shaft.
To close the moonroof, turn the wrench counterclockwise.
Have your vehicle checked and repaired by an authorized SUBARU dealer.