Voice command system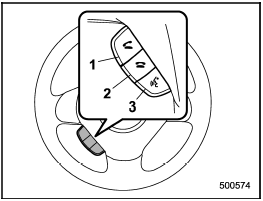 Voice command system
1) OFF hook switch
2) ON hook switch
3) Talk switch
To turn on the voice command system, press the talk switch

briefly. To turn off the voice command system, wait for 5 seconds without using the voice command system.
The commands available for the voice command system are listed in the following chart.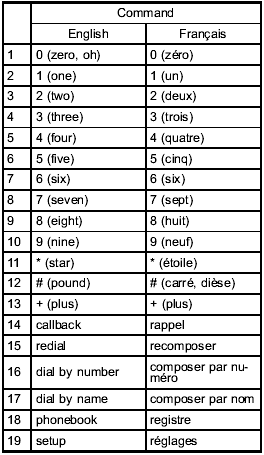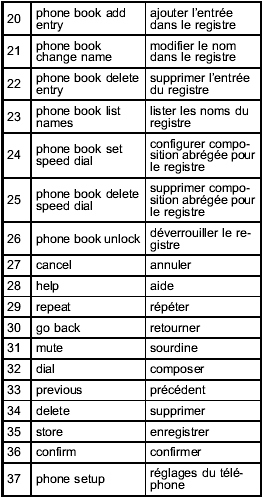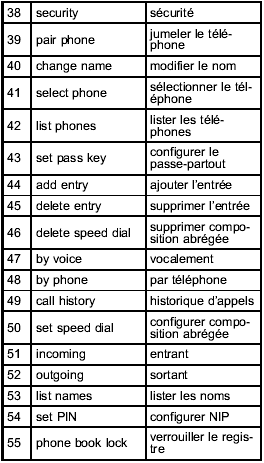 See also:
XMTM satellite radio reception tips for antenna on the windshield (for U.S.A. only — if equipped)
For some models, the satellite radio antenna is fixed to the upper right hand corner of the windshield. The XMTM satellite radio receiver that is fitted to your vehicle receives the necessary s ...
When checking or servicing in the engine compartment while the engine is running
A running engine can be dangerous. Keep your fingers, hands, clothing, hair and tools away from the cooling fan, belts and any other moving engine parts. Removing rings, watches and ties is advis ...
Effect vehicle modifications made for persons with disabilities may have on SUBARU advanced frontal airbag system operation (U.S. only)
Changing or moving any parts of the front seats, rear seat, seatbelts, front bumper, front side frame, radiator panel, instrument panel, combination meter, steering wheel, steering column, tire, suspe ...