Interior
Passenger compartment area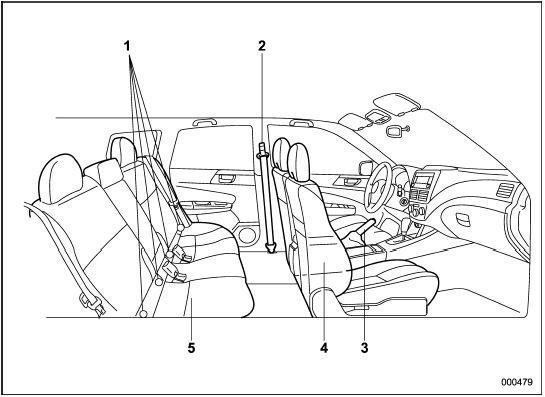 1) Lower anchorages for child restraint system
2) Seatbelt
3) Parking brake lever
4) Front seat
5) Rear seat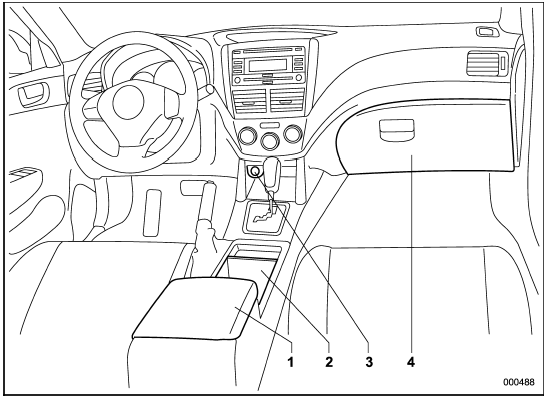 1) Center console
2) Cup holder
3) Front power supply socket
4) Glove box
See also:
Power switch and volume control
The dial is used for both power (ON/OFF) and volume control. The radio is turned ON and OFF by pushing the dial, and the volume is controlled by turning the dial. ...
To remove the cover housing
1. Rewind the cover. 2. Hold down the button on the righthand rear quarter panel and lift up the right-hand cover housing. 3. Remove the cover housing. ...
Inside
The interior's design has aged well over the years, with a smooth, curvy flow that wraps around front passengers. That's quite the feat considering it's essentially the same design used when this ...