Low beam light bulbs
1. Pull off the fender lining. For details, refer to "Pulling off the fender lining" F11- 7.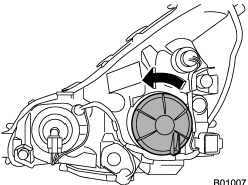 2. Remove the bulb cover, by turning it counterclockwise.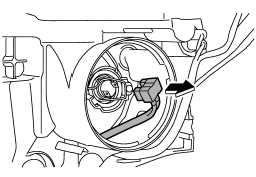 3. Disconnect the electrical connector.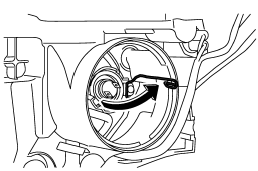 4. Remove the retainer spring.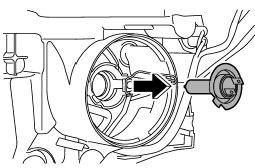 5. Replace the bulb, then set the retainer spring securely.
6. Reconnect the electrical connector.
7. Install the bulb cover.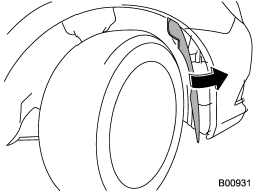 8. After replacing the bulb, reattach the fender lining.
See also:
Tripped sensor identification
The security indicator light flashes when the alarm system has been triggered. Also, the number of flashes indicates the location of unauthorized intrusion or the severity of impact on the vehi ...
Efficient cooling after parking in direct sunlight
After parking in direct sunlight, drive with the windows open for a few minutes to allow outside air to circulate into the heated interior. This results in quicker cooling by the air condition ...
Programming other devices
To program other devices such as door locks, home lighting and security systems, contact HomeLink® at www.homelink.com or call 1-800-355-3515. ...