Sun visor extension plate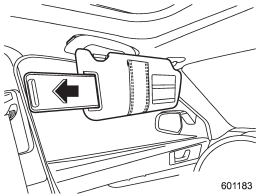 With the sun visor positioned over the side window, you can use the sun visor extension plate to prevent glare through the gap between the sun visor and center pillar. To use the extension plate, pull it toward the rear of the vehicle. When you have finished using it, stow it by pushing it toward the front of the vehicle.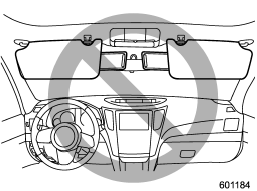 CAUTION
Do not pull out the extension plate with the sun visor positioned over the windshield. The extension plate would obstruct your view of the rearview mirror.
See also:
Braking tips
Never rest your foot on the brake pedal while driving. This can cause dangerous overheating of the brakes and needless wear on the brake pads and linings. ...
Cruise control set indicator light
This light illuminates when vehicle speed has been set. ...
ENGINES
This 1,998 cc diesel is based on the Subaru 'Boxer Diesel' introduced in March 2008 - the world's first horizontally-opposed diesel engine for volume-produced passenger cars. It produces a maximum ...