Function settings
A SUBARU dealer can change the settings of the functions shown in the following table to meet your personal requirements. Contact the nearest SUBARU dealer for details.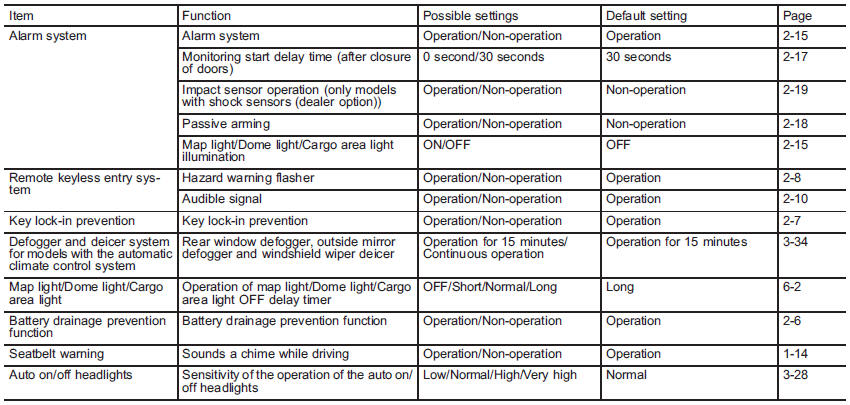 See also:
Foreword
Congratulations on choosing a SUBARU vehicle. This Owner's Manual has all the information necessary to keep your SUBARU in excellent condition and to properly maintain the emission control system ...
Tachometer
The tachometer shows the engine speed in thousands of revolutions per minute. CAUTION Do not operate the engine with the pointer of the tachometer in the red zone. In this range, fuel injection wi ...
Forester in the Market
The previous Forester was a Cars.com Best Bet on the strength of its versatility, reliability and safety credentials, but I've always had to footnote my recommendation of it with a warning about i ...