Replacing an air filter
1. Remove the glove box.
(1) Open the glove box.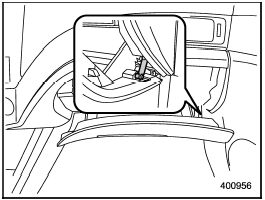 (2) Remove the damper shaft from the glove box.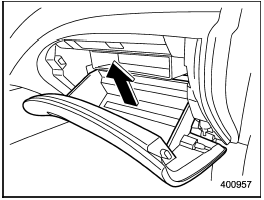 (3) Pull out the glove box.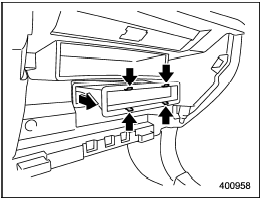 2. Remove the air filter.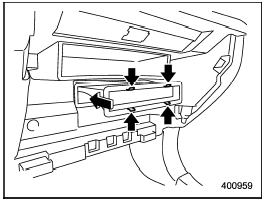 3. Replace the air filter element with a new one.

The arrow mark on the filter must point UP.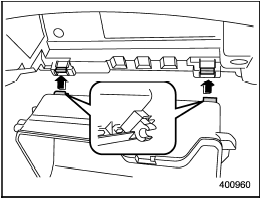 4. Reinstall the glove box, and connect the damper shaft.
5. Close the glove box.
6. LABEL installation
(1) Fill out the information on the service label (small).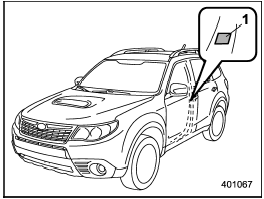 1) Service label
(2) Attach the service label to the driver's side door pillar.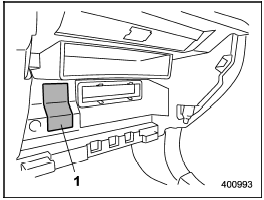 1) Caution label
(3) Attach the caution label next to the air filter as shown in the illustration.
See also:
Pocket (if equipped)
CAUTION Do not use the pocket as an ashtray or leave a lighted cigarette in the pocket. This could cause a fire. To use the pocket, open the lid. ...
Emergency brake
CAUTION Use the emergency brake only in case of an emergency. If the emergency brake is excessively used, the brake parts will wear down faster or the brake may not work sufficiently due to rear ...
Brake booster
The brake booster uses engine manifold vacuum to assist braking force. Do not turn off the engine while driving because that will turn off the brake booster, resulting in poor braking power. The brak ...