Warning and indicator lights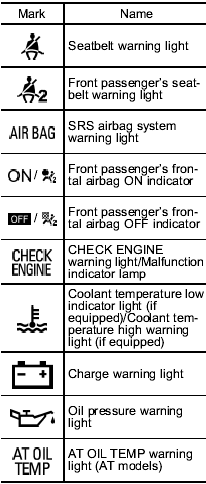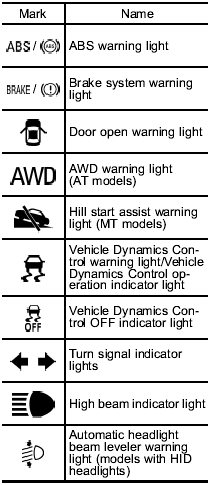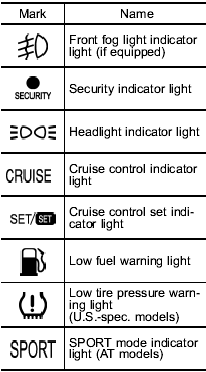 See also:
Auto-store (type D audio)
Using the Auto-store function, you can automatically store 6 stations on the current waveband (FM-AS or AM-AS) by pressing the button for 1.5 seconds or longer. Use Auto-store to quickly find ...
Temperature control dial
This dial regulates the temperature of airflow from the air outlets over a range from the blue side (cool) to red side (warm). ...
Lubrication oil circulation in the refrigerant circuit
Operate the air conditioner compressor at a low engine speed (at idle or low driving speeds) a few minutes each month during the off-season to circulate its oil. ...