Tire rotation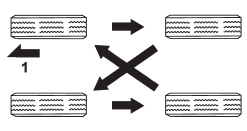 Vehicles equipped with 4 non-unidirectional tires
1) Front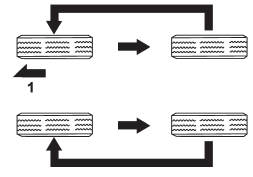 Vehicles equipped with unidirectional tires
1) Front
Tire wear varies from wheel to wheel. To maximize the life of each tire and ensure that the tires wear uniformly, it is best to rotate the tires every 7,500 miles (12,000 km). Move the tires to the positions shown in the applicable illustration each time they are rotated.
Replace any damaged or unevenly worn tire at the time of rotation. After tire rotation, adjust the tire pressures and make sure the wheel nuts are correctly tightened.
After driving approximately 600 miles (1,000 km), check the wheel nuts again and retighten any nut that has become loose.
See also:
Types of tires
You should be familiar with type of tires present on your vehicle. ...
Infants or small children
Use a child restraint system that is suitable for your vehicle. Refer to "Child restraint systems". ...
If no steam is coming from the engine compartment
NOTE For details about how to check the coolant level or how to add coolant, refer to "Engine coolant". 1. Keep the engine running at idling speed. 2. Open the hood to ventilate the engine ...