Tire rotation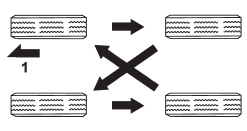 Vehicles equipped with 4 non-unidirectional tires
1) Front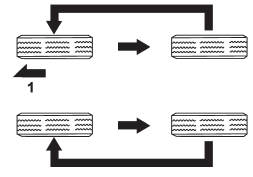 Vehicles equipped with unidirectional tires
1) Front
Tire wear varies from wheel to wheel. To maximize the life of each tire and ensure that the tires wear uniformly, it is best to rotate the tires every 7,500 miles (12,000 km). Move the tires to the positions shown in the applicable illustration each time they are rotated.
Replace any damaged or unevenly worn tire at the time of rotation. After tire rotation, adjust the tire pressures and make sure the wheel nuts are correctly tightened.
After driving approximately 600 miles (1,000 km), check the wheel nuts again and retighten any nut that has become loose.
See also:
Warranties for U.S.A.
All SUBARU vehicles distributed by Subaru of America, Inc. and sold at retail by an authorized SUBARU dealer in the United States come with the following warranties: ● SUBARU Limited Warranty ...
Using a warm water washer
● Keep a good distance of 12 in (30 cm) or more between the washer nozzle and the vehicle. ● Do not wash the same area continuously. ● If a stain will not come out easily, wash b ...
Operating the HomeLink® Wireless Control System
Once programmed, the HomeLink® Wireless Control System can be used to remote-control the devices to which its buttons are programmed. To activate a device, simply press the appropriate button. ...