Replacing an air filter
1. Remove the glove box.
(1) Open the glove box.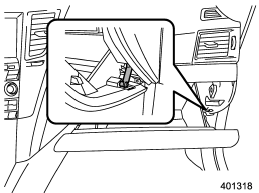 (2) Remove the damper shaft from the glove box.
(3) Pull out the glove box.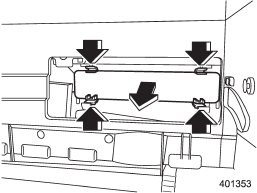 2. Remove the cover of the air filter.
3. Remove the air filter.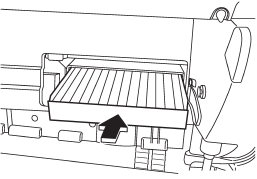 4. Replace the air filter element with a new one.
5. Reinstall the cover of the air filter.
CAUTION
The arrow mark on the filter must point UP.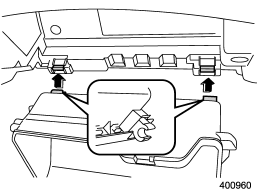 6. Reinstall the glove box, and connect the damper shaft.
7. Close the glove box.
8. LABEL installation
(1) Fill out the information on the service label (small).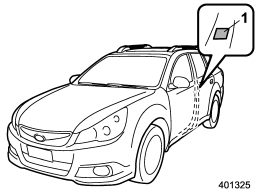 1) Service label
(2) Attach the service label to the driver's side door pillar.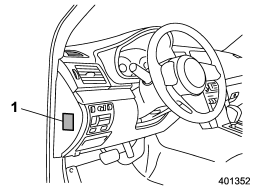 1) Caution label
(3) Attach the caution label on the driver's side of the instrument panel as shown in the illustration.
See also:
Function settings
A SUBARU dealer can change the settings of the functions shown in the following table to meet your personal requirements. Contact the nearest SUBARU dealer for details. If your vehicle is equipped ...
Before driving your vehicle
Before entering the vehicle, remove any snow or ice from your shoes because that could make the pedals slippery and driving dangerous. While warming up the vehicle before driving, check that the ac ...
Glove box
Glove box 1) Lock 2) Unlock To open the glove box, pull the handle. To close it, push the lid firmly upward. To lock the glove box, insert the key and turn it clockwise. To unlock the glove box, i ...