Rear window wiper blade rubber (Outback)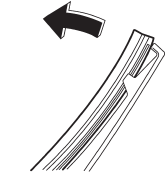 1. Pull out the end of the blade rubber assembly to unlock it from the plastic support.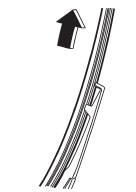 2. Pull the blade rubber assembly out of the plastic support.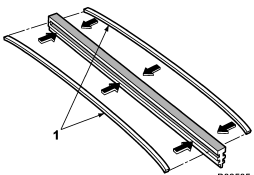 1) Metal spines
3. If the new blade rubber is not provided with two metal spines, remove the metal spines from the old blade rubber and install them in the new blade rubber.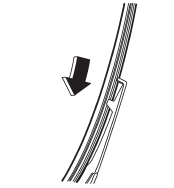 4. Align the claws of the plastic support with the grooves in the blade rubber assembly, then slide the blade rubber assembly into place.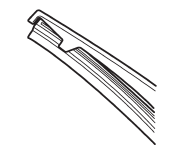 Securely retain both ends of the rubber with the stoppers on the plastic support ends. If the rubber is not retained properly, the wiper may scratch the rear window glass.
5. Install the wiper blade assembly to the wiper arm. Make sure that it locks in place.
6. Hold the wiper arm by hand and slowly lower it in position.
See also:
Preparing to drive
You should perform the following checks and adjustments every day before you start driving. 1. Check that all windows, mirrors, and lights are clean and unobstructed. 2. Check the appearance and con ...
Trailer lights
Direct splicing or other improper connection of trailer lights may damage your vehicle's electrical system and cause a malfunction of your vehicle's lighting system. Connection of trailer ...
FM/AM selection
Push the "FM/AM" button when the radio is off to turn on the radio. Push the "FM/AM" button when the radio is on to select the reception. Each brief press of the "FM/AM" button changes the r ...