Center console box (front)
If you remove the divider plate from the dual cup holders, you can use the center console box as a storage space.
To use as storage space: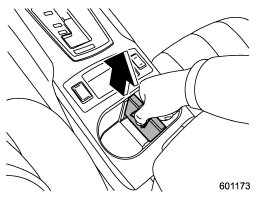 Pull out the divider plate of the dual cup holder.
To use again as cup holders: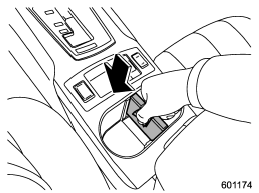 Insert the divider plate into the console box.
See also:
Summer tires
The factory-installed tires on your new 2.5 L turbo models are summer tires. Summer tires are high-speed capability tires best suited for highway driving under dry conditions. Summer tires are in ...
Tribeca in the Market
As the saying goes, you only have one chance to make a first impression. That applies in the car world, and Subaru now has an uphill battle to get consumers who may have been turned off by the B9 ...
Navigation monitor (if equipped)
To clean the navigation monitor, wipe it with a silicone cloth or with a soft cloth. If the navigation monitor is extremely dirty, clean it with a soft cloth moistened with neutral detergent then ...